Happy Friday!!!
Hope you have had a good week!!
Mine has been a whirlwind. Trying to get ready for Christmas and prepare for the upcoming move!
It's a fabulous Friday, so I am linking up with the girlies for Five on Friday!
Have you seen these Fancy and FAB iPhone backup batteries?! I am obsessed with them! They are adorable and I am positive that I need them in every color. Well, at least the iPhone 5 compatible batteries! They make a perfect gift or stocking stuffer as well!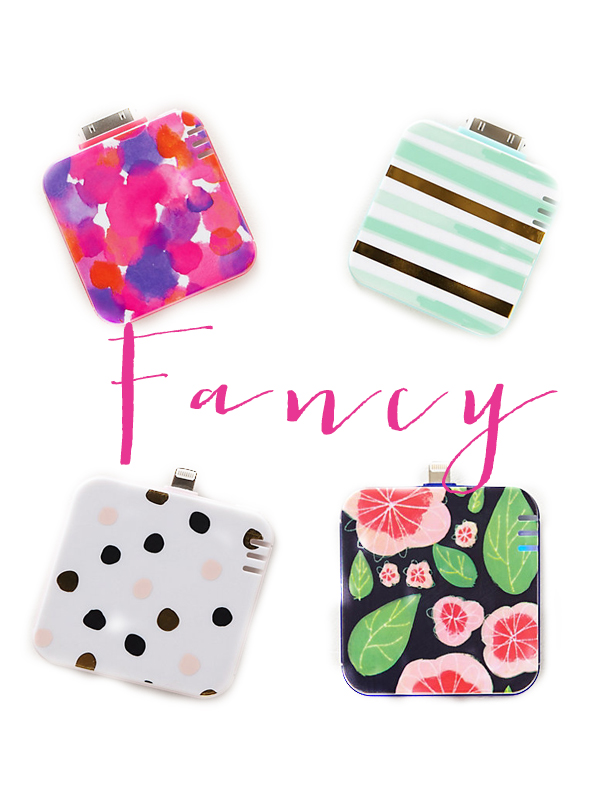 I was so happy with how Teddy's teachers' gifts turned out this year! I used mini sparkle trees from Trader Joe's and put them inside some of my favorite mugs from Anthropologie! His teachers LOVED them! Hooray!!!
I shared a really fun and delish Holly Jolly Champs Cocktail this week on Every Day Cheer! I also shared a really fun DIY for fancy pom-pom cocktail stirrers and appetizer sticks! If you want to add some fanciness and festiveness to your Christmas parties, you should to make both!
The stockings were hung by the chimney with care in hope that Saint Nicholas would soon be there.
We are ready!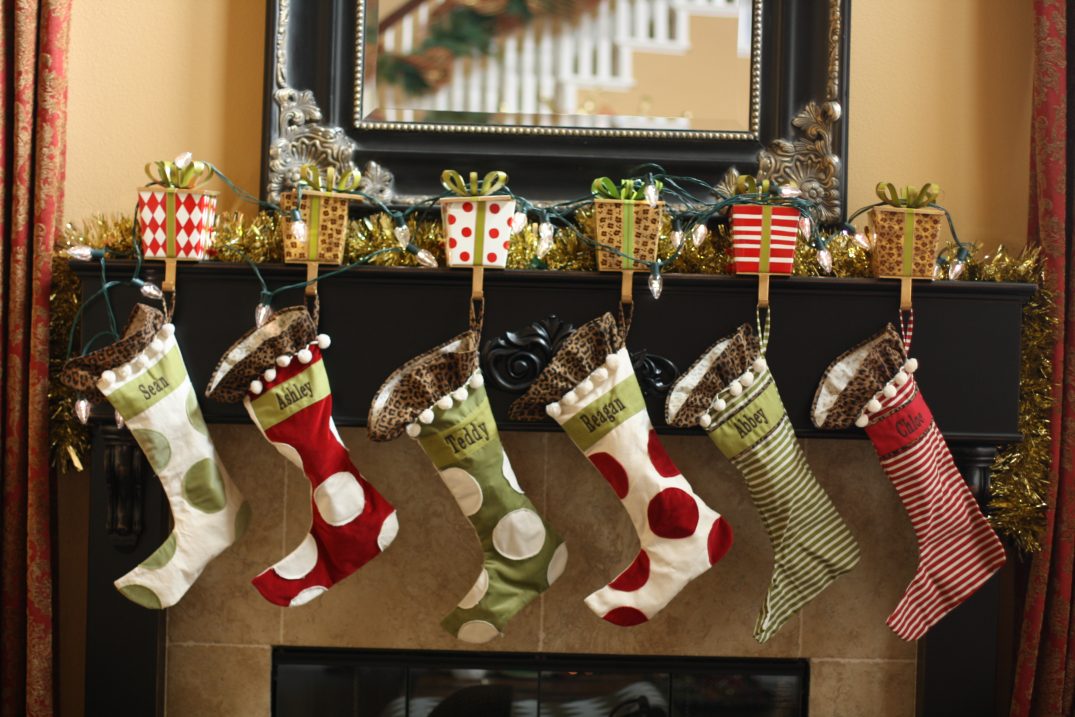 I love our main tree this year.
Well, I love it every year.
I am feeling sad that this is our last Christmas in this house. It's been an emotional week for me. I think it's all sinking in that we are actually leaving in a few short weeks.
Want to see how I deco-mesh our tree?! You can watch my video, here!
I hope you have a fabulous weekend!!
Only a few days left until Christmas!!!