Happy Monday, peeps. I wanted to share a bit of our home all decorated for Christmas, with you! I absolutely love decorating for the holidays and truth be told, our tree has been up since the second week in November and I am already dreading taking it down in January! It is just such a happy maker. You can't walk by a Christmas tree without smiling! I love how cozy our home is all year around, but its even cozier during the winter months. I love it so! Here's a little glimpse of our casa all spruced up for the holidays!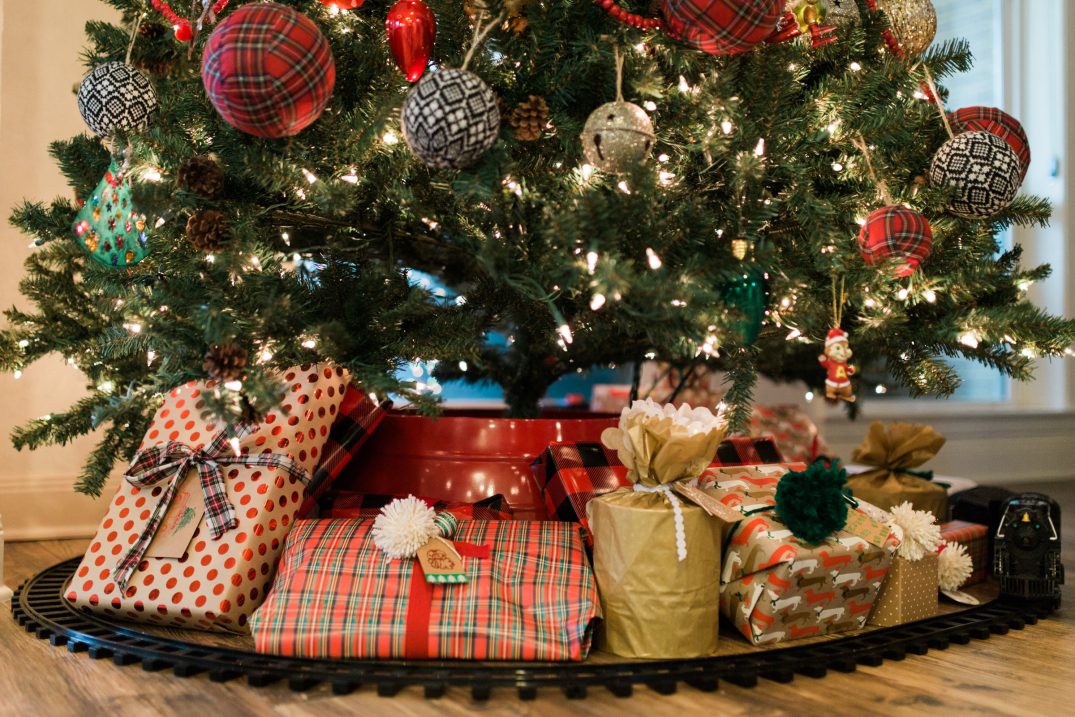 Sources:
Merry Christmas Garland (on tree)
Couch Pillows:
-Leopard Pillow Cover (Similar)
-Large Plaid Pillow Cover (Similar)
Green Christmas Tree Scented Candle
Head to THIS POST for wrapping paper links and details. You can see more of my Christmas decor in THIS POST.
Click the Fancy Christmas Gift Guides box below to see ALL my gift guides in ONE place and there is still time to shop and have things delivered on or before Christmas Eve, so be sure to check them out!
Happy week of Christmas, friends!!! Hope its a fabulous one!! XOXO!
Photography: Abbi Hearne
*this post may contain affiliate links