Hi friends and happy Friday to YOU! Mr. Fancy and I are headed back to our old San Diego stomping grounds for a few days to celebrate one of our best friends turning the big 4-0! It should be a super fun weekend! I am really looking forward to it! First things first, I am headed to the Drybar to get my hair done. I figured why not because it's right by our hotel and I mean, I always love not having to do my own hair! Ha! We stayed in Orange County last night to meet my mom and her boyfriend for a fun little dinner! Headed to San Diego today! I'm super excited to be back with this week's Friday Favorites! Take a peek at the things that are making my week!
This STYLING DRYER is amazing!!! Reagan and I are loving it!! Here's what I love: It takes away the step of using a brush to blow-dry. It's easier to do this in my opinion. We both have pretty straight hair as is, so, this just helps to dry it smooth and silky! I like to let me hair air dry a bit and then use it. I still love my DYSON (it's SO FAST), but this is an awesome concept too and if you have textured hair at all, I imagine, it would be even more amazing. At under $60, you just can't beat this one.
What are your thoughts on cropped denim? I recently got THIS PAIR and THIS PAIR. Do you love them? I think they are super cute, but I have seen lots of interesting feedback about the cropped denim trend lately! They are definitely making a comeback!!
TOP (xs) // JEANS (27) // SANDALS // HAT // BRACELET // BRACELET
Here's the other pair! *Excuse my mess please! I took this while I was packing!
JEANS // SWEATER // SHOES // SIMILAR SHOES // PHONE CASE
How amazing are these bright pink LEGGINGS! They come in a set with a black pair and actually try come in all sorts of colors! They also come in a CAPRI length!
JACKET (size small) // LEGGINGS (size small) // NIKE'S // HEADBAND
Beautycounter is offering a FREE makeup brush with the purchase of a FLAWLESS in FIVE set, for a limited time! This is my favorite set and what I use daily! it's really the best and easiest 5 min (or less) makeup routine!! Grab it HERE!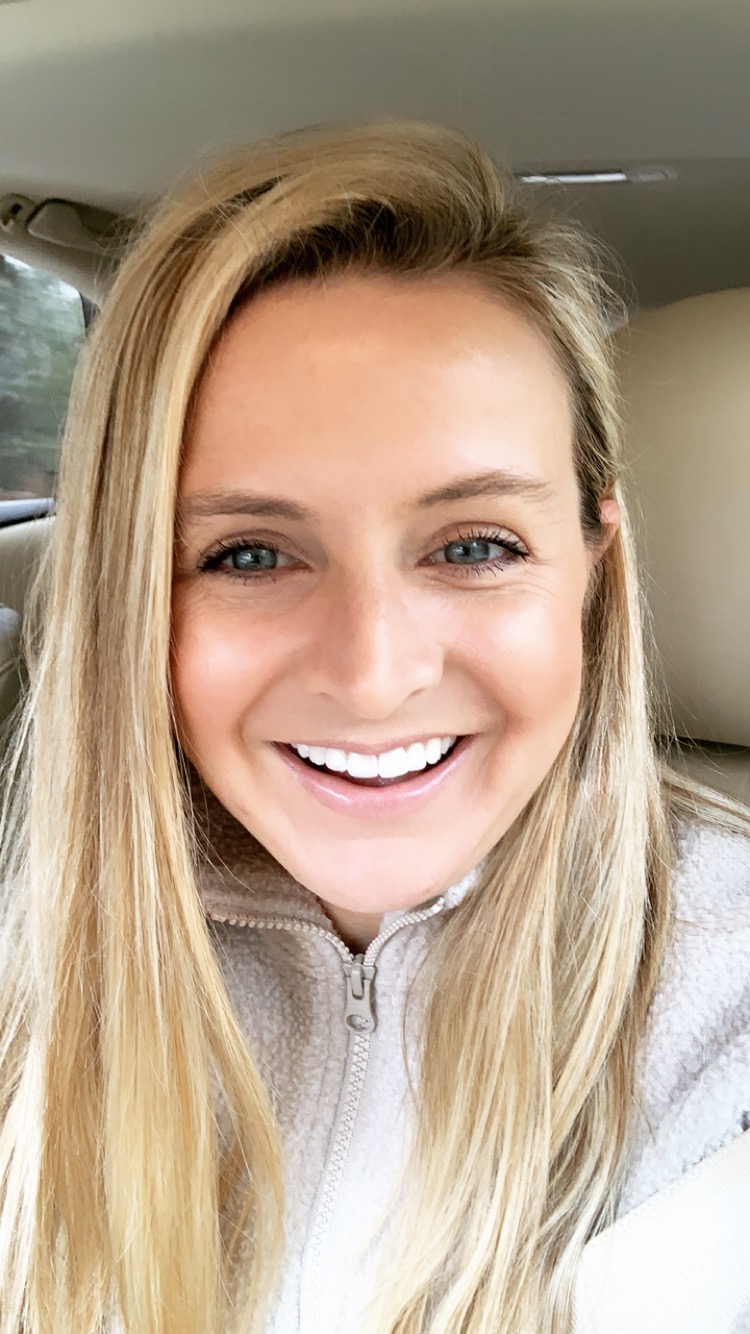 These are the colors I use!
Do you love Amazon as much as I do? What would we do without it? I shared my recent Amazon Favorites last week in THIS POST and you guys loved it!!
SHEETS // BEATS HEADPHONES // PACKING CUBES // DOG BED // DOWN JACKET // BAG ORGANIZER // LARGE AVIATOR GLASSES // SEAMLESS SPORTS BRAS // KIDS GOLDEN GOOSE DUPES //
KIDS GOLDEN GOOSE DUPES // LEOPARD SHOES // EARRINGS // TUMBLER // SANITIZING TOOTHBRUSH // DYSON ANIMAL VACUUM // BRACELET // BRACELET // HEADBANDS // ROBOT MOPS // EARRINGS
How cute are these SANDALS?! Love them for spring and summer!
Do you go somewhere tropical for spring break or somewhere to ski? We used to always go to California, but now that the kids are old enough, we have started a skiing tradition and it's one of my favorite trips we take each year! I have a guide to one of our favorite places, Beaver Creek, HERE!
My friend Megan came out with an exercise ebook a few weeks ago and I got to be in it! I was a part of for the partner workout section!! So much fun!! If you're interested in purchasing one, you can grab it HERE!
SHOES // SHORTS // TANK (me) // SHORTS // TANK // SHOES (megan)
Have you watched A Million Little Things yet? It recently got picked up for a second season and I am so happy! It's such a great show! It's on Thursday nights after my other fave, Grey's Anatomy!
I grabbed THIS SET of earrings the other day! It was an amazing price and I figured these would all come in handy for spring and summer!
Did you catch Monday's post where I shared the BEST WEDGES ever? See that post HERE! This TOP and PANTS situation is pretty fab for spring, too!
On Wednesday, I shared my recent favorites under $60! You can see that post HERE!
TANK // HAT // SUNGLASSES // EARRINGS
PHONE CASE // EARRINGS // PERFUME TRIO // SWEATSHIRT // NECKLACE
FLIP FLOPS // HAIR TIES // PACKING CUBES // SWEATSHIRT // LIP CONDITIONER // HAIR DRYER
Whats on your agenda for the weekend? So excited to celebrate my bestie! It should be such a fun time! Have a great weekend! XO!