Happy Tuesday, friends! I hope your week is off to a great start! I am so excited to share that Beautycounter is having a 15% off friends and family sale that starts today! Are you a current Beautycounter lover? This sale is for you! Haven't tried Beautycounter products yet? This sale is also for you!! Did you know that a regulation has not been passed in the personal care industry since 1938?! That is 80 years! The amount of chemicals in some of the products that we use daily, is shocking. Upon learning more about these things, I really have strived to move more of our products to safer ones, especially the things we use on our skin daily. I truly love and use these products every single day! I'm super excited to share a few of my favorites with you, today, because, today, you can grab them for 15% off! Yes, you read that correctly, you can grab them for 15% off!!! Take a peek!
My Top Favorite Beautycounter Products and What You should Purchase during This 15% off Beautycounter Friends and Family Sale!
ROBE // HEADBAND // BRUSH // BRONZER
This cleanser is life changing. I use it every single night and it has really helped to keep my hormonal acne at bay. It's been such an amazing addition to my skincare routine and I don't use these terms lightly. I have loved this product. Not only does it keep my acne at bay, but the exfoliating beads help to remove dirt and makeup from my face each night. This is perfection for yourself and teens and tweens.
This peel is another game changer. Do you have dry, dull skin? Spots and other issues? This peel is the best! It direst really peel. You put it on before you head to bed and it helps bring your dull skin back to life and gives you that awesome glow that we all strive for. This is a most loved item and definitely one to purchase at 15% off.
This is another game changer to my routine. I use this lotion day and night and it gives your skin the exact amount of moisture that it need throughout the day. It's amazing if you have any amount of dryness in your skin. Again, this is a most loved product! People, including myself, are obsessed with it!
It's no secret that I love for Beautycounter lip glosses. They are all I use these days I truly love these products! I love so many of the colors! See my favorites under this photo.
Here are all of the lip gloss colors in action! My favorites are: Opal, Bellini, Bare Shimmer, Blush Shimmer, Dahlia, Peony, Azalea and Poppy Shimmer!
These lipsticks are another favorite of mine! While we have lots of gorgeous shades, I especially love the pinks and reds. My favorites are: First Date, Girls Night, Garden Party and Little Black Dress
I love and use this bronzer every single day. Dune is my favorite color, but truthfully you can't go wrong with any of the colors! This is a must!! It's last for such a long time, too!
It's no secret that I am obsessed with Beautycounter blushes. Again, they are all I wear. My favorites include: Guava, Raspberry and Nectar (a total dupe for the color "orgasm" that we all know and love).
As someone who has had numerous allergic reactions to sunscreen, these sunscreens have been a huge game changer for me! The lotion is my favorite and I truly love the fact that I don't turn into a ghost after applying like some safer sunscreens can make you look. The sunscreen stick and spray are also customer favorites. This is a perfect time to stock up for spring and summer while these items are on sale for 15% off!
"Guard against the sun's damaging rays with this innovative, continuous-mist sunscreen. Formulated with non-nano zinc oxide and California poppy extract, this physical SPF 30 formula provides an effective shield from UVA and UVB rays while the tint helps camouflage imperfections and even out skin tone."
The perfect after sun cooling gel! Perfect for too much sun, sunburn and then some! This stuff has been a staple at our house all summer! I even used it on another burn that I got recently! It is great!!
Not sure where to begin to switch you family to safer? Try this! What you use on your skin daily matters. This body bar is the best! I have them in all the showers in the house. You better believe I stock up on them an always keep them in stock for when we run out!!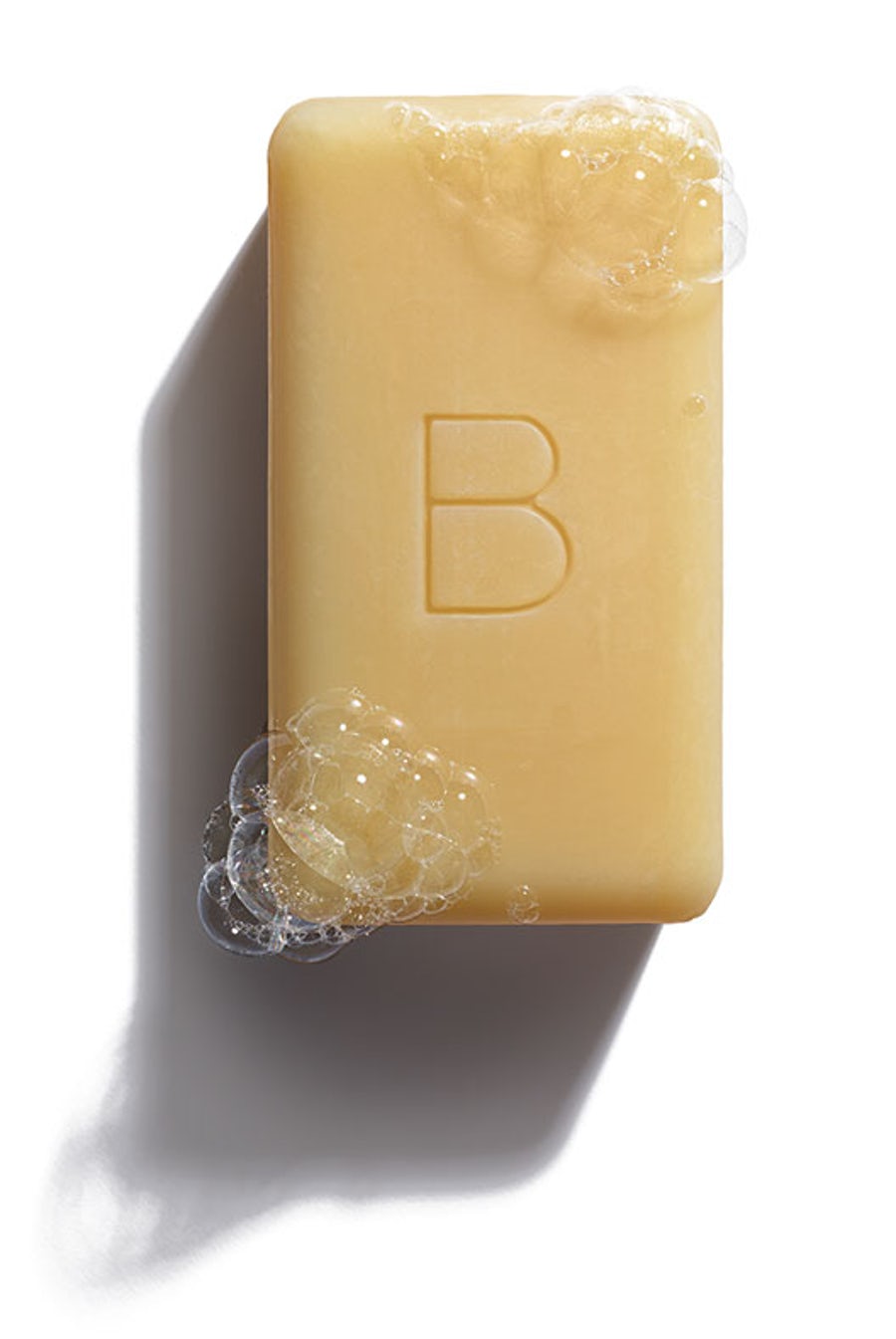 While you are switching your soap to safer, this body lotion is another must! It's go my go to daily moisturizer for the whole family!
My favorite lightweight, but full coverage foundation. This is all I wear these days and I truly love this product. It's such a good one! I wear the color sand year round.
This body butter is seriously one of the first Beautycounter products that I used. It will always be one of my favorites. I use it on my hands and elbows and knees daily. It is perfection for dry skin or dry patches.
Give me all the highlighters. One of the main questions I am asked on a regular basis is "what is your favorite highlighter?" These highlighters are it! Whether you want the powder or the cream, you are set with these. Most days, I use a combo of powder and the cream sticks!
Take ten minutes a few nights a week to detox your skin! I use this mask once a week and it's been a game changer for me! "This nutrient-rich kaolin clay mask deep-cleans and balances, absorbing excess oil and drawing out impurities. Activated charcoal minimizes the appearance of pores, giving skin a smooth, refined appearance, while salicylic acid stimulates exfoliation. Perfect for those concerned with congestion and oily skin."
This acne treatment has been another game changer for me! Anytime I feel a breakout coming on, I just slather this and it helps to keep the breakout at bay/dry out whatever is coming up. I'm again, amazed by this product and love that I can fight my pimples with safer and not harmful ingredients. Again, this is a great product for teens and tweens, too!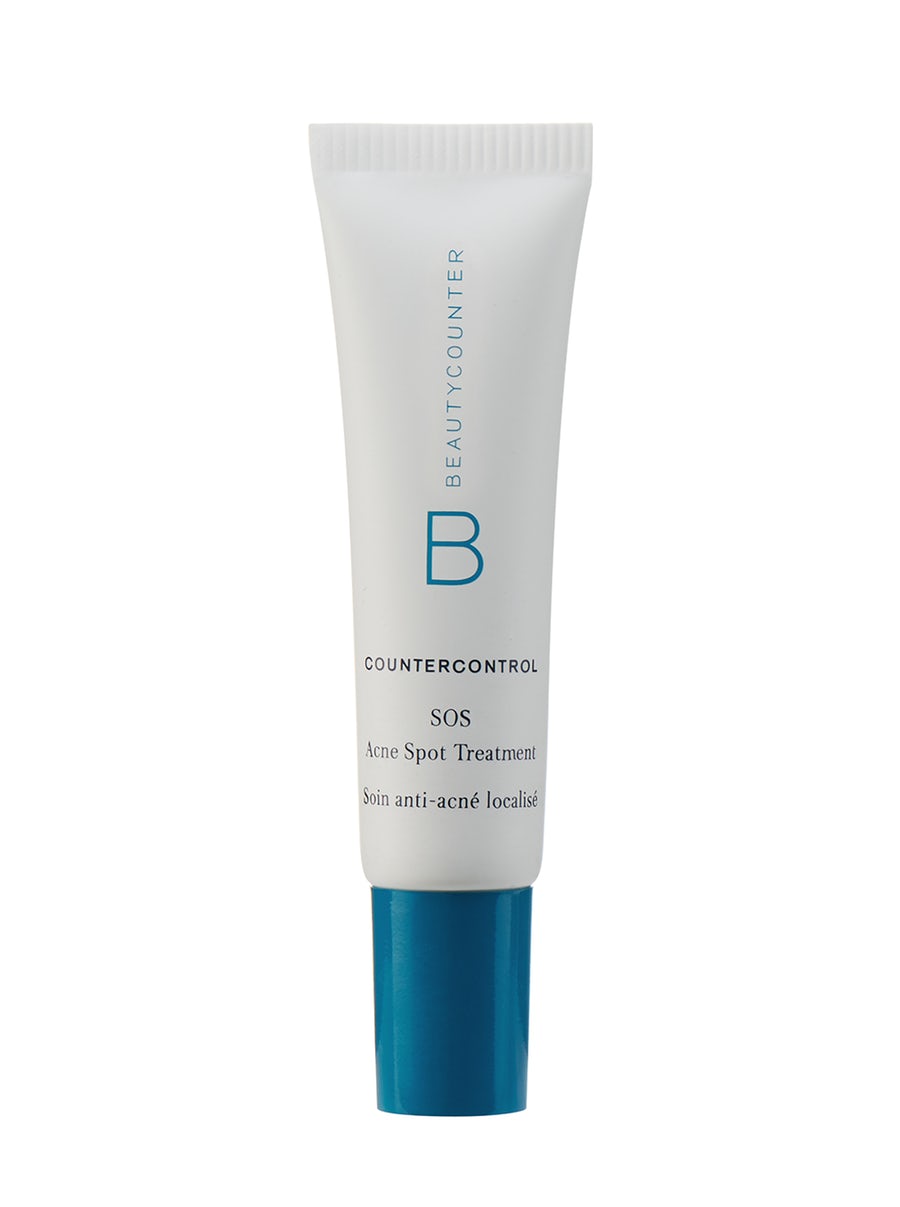 Haven't switched the men in your life to safer yet? Mr. Fancy's favorites include Oil Free Face Lotion, Conditioning Beard Oil and I use the Smoothing Shave Cream to shave my legs and I use these Toner Pads, daily!
This BRUSH SET has been one of my favorite purchases this year!
Have you used a brush to put on your foundation and councealor yet? If not, you are missing out! This BRUSH is the best!!
Wearing: Tint Skin (Sand) // Bronzer (Dune) // Concealer (Light) // Blush (Guava) // Lip Gloss (Azalea) // Highlighter (Halo)
Have you tried Beautycounter products yet? If not, grab a few during this 15% off friends and family sale to try! I think you'll fall in love with these products as much as I have! If you have any other questions on products to try, feel free to reach out in the comments or via email at beautycounter@fancyashley.com.
Have a great day, friends! XO!
Oh and Ps!
Here's a little back story for you! So, when I first started with Beautycounter, my intention was not to grow a team…I truly love and use these products daily and I love the mission. I love that we are incorporating safer products into our daily lives. That being said, about a year into my business, I really saw the potential and privilege that I have to help other women (and men) start their own businesses. I have loved helping and watching other women flourish and have successful businesses. In July, I celebrated my TWO YEAR anniversary with Beautycounter!! I truly love and stand behind this company! That being said, I would love to chat with you about starting your own business if it's on your heart. Do you want to quit your full time job, work from home so you can be with your kids more, pay off debt, pay for college or just want a discount of the products? Either way, there's a seat at MY table for YOU! I am passionate about helping other women find themselves in general and that's what I've always hoped top accomplish here at Fancy Ashley and I think for some of you, I could really help you to start a successful businesses and would truly love to have you join us if you've ever wanted something like this, just for YOU! Take 3 minutes and watch this video! If you're on the fence, I think you should take a few minutes and watch this! If you want to join us, you can do so HERE. You can also email me at beautycounter@fancyashley.com to chat more. I would love to watch so many of you have amazing and rewarding (financially and personally) businesses! Ask yourself, "why not?!" and let me help you get started, TODAY!
If you liked this post, you'll love Six Easy Ways to Make Your Home Cleaner and The Bracelets You Need for Summer and Fall.