Hi friends and happy Tuesday! I hope your week is off to great start! We had a nice weekend and are gearing up to head back to Texas next week. California will always be home for me, so it's never easier to leave. I'm already dreading it and planning my next trip back! I'm excited to be back today with my recent Amazon favorites for this month's Tuesday Talk with Erika. I found some awesome pajamas, some amazing jogger pants that are such a great deal and so much more! Take a peek at my recent Amazon favorites!
PAJAMAS (I do a medium) // JOGGERS // GERM TOOL // PEPLUM TOP
BRACELET NECKLACE SET // BRACELET // TUMBLER // BRA SET // GOLD BRACELETS
GEL POLISH // GEL TOPCOAT // MAKEUP REMOVER TOWELS // GAITER // GAITER // BATTERY


12 Things I'm Loving on Amazon Right Now
1. These under $25 pajamas from Amazon! They come in all sorts of prints and I love them. I did the pink leopard and a few tie dye options!
2. These jogger pants, again from Amazon. They are super similar to my favorite Lulu joggers, but a fraction of the price, so I decided to grab a few colors to add to my jogger collection!
3. These heishi bead bracelets and necklaces! These are so in right now and you cant beat the price of these! I stocked up on a bunch of them for summer!
4. The Germ Free Touch Tool- where has this tool been my whole life? I am obsessed! Perfect for opening doors, touching keypads and more! Being a germaphobe, even pre-corona, I would've loved this thing! I bought a few to keep in cars and in my purse!
5. This peplum top! I got it in two prints- tie dye and leopard! It's under $20, so perfect to grab in a few colors!
6. These spandex bras are a current favorite! They are just so comfortable and also supportive. They come In lots of colors, but I grabbed the pastels because they are so pretty! I do the small/medium size and I'm a 36B.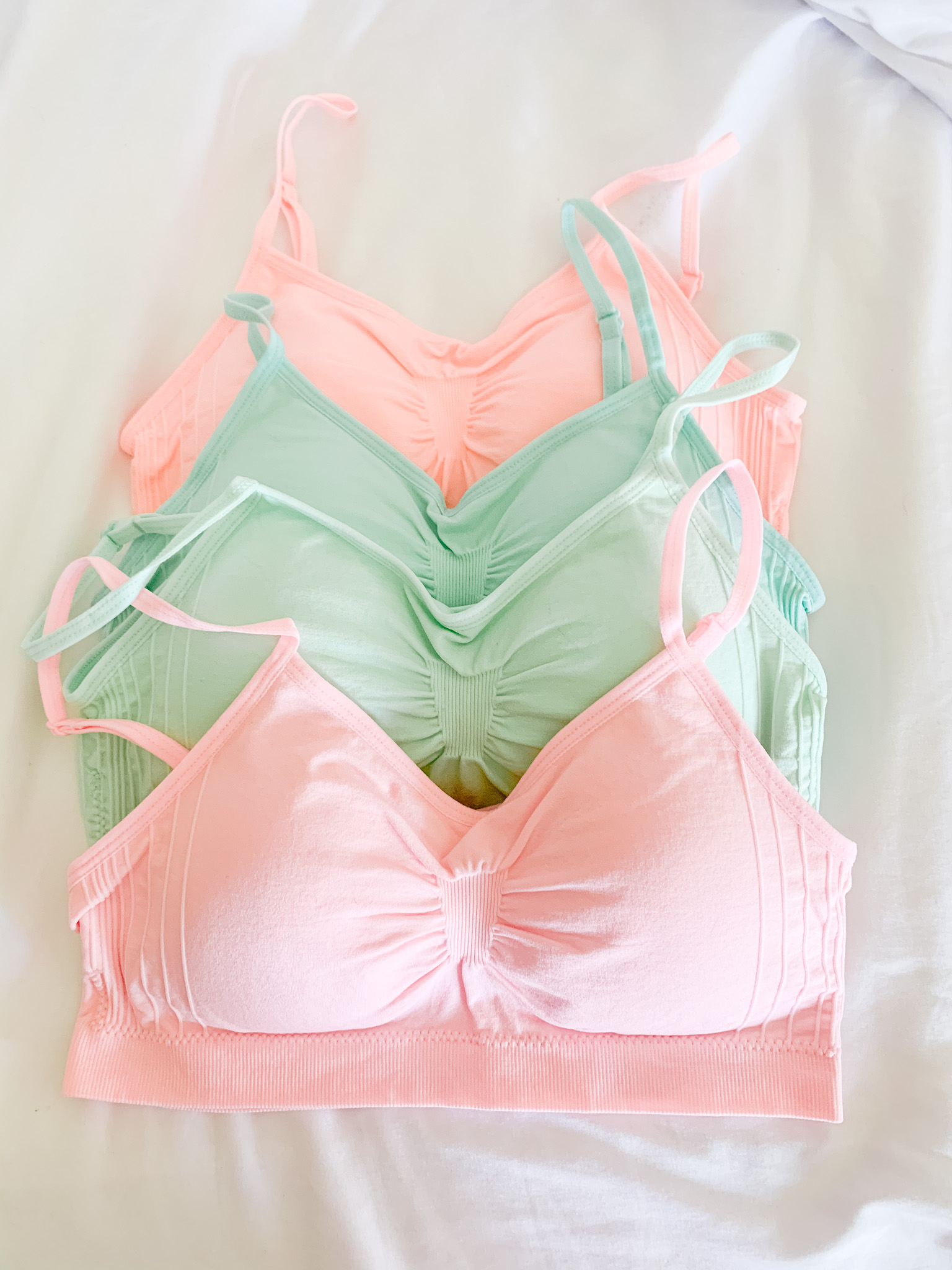 7. My kids neck gaiters- We've found that these are a tad easier for the kids to wear and keep one, so I stocked up on them! You can also cut them in half if you get the longer ones and then you can two gaiters out of one!
8. These microfiber makeup remover towels- I love these to take off my eye makeup! I use this product as an eye makeup remover!
9. I cant quit this stainless steel wine tumbler! Not only do they come in adorable colors, but they are also dishwasher safe, which is always a win for me!
10. Portable Phone Charger- This thing is a game changer! Perfect to keep in the pool or beach bag!
11. Miracle Gel Polish and Top Coat– I got hooked on this gel polish during quarantine and I took my nails off the other day, so I started using this again! I love that I don't need a light to cure it!
12. Gold Jelly Bangles– I love these jelly bangles! They are perfect for summer! Grab two sets of 5 for a fun summer stack!


Any recent Amazon favorites that I need to add to my list? Let me know in the comments and be sure to link up with us below and check out Erika's post here!
Have a great day! XO!
If you liked this post, you'll love Recent Amazon Favorites and Top Sellers of the Week!
You are invited to the Inlinkz link party!