Hi friends and happy Thursday! My September Book Review is here and you guys, it's a good one! I really enjoyed all five books that I read this month, but I LOVED three of them and couldn't put them down. Truthfully after reading the last four, I told myself no more books for September because they were books I couldn't put down and I was up all night and then exhausted the next day! When I get into a book, I can't put it down! When Teddy was a baby, I stayed up till 5am reading The Hunger Games! Couldn't put it down. Haha! But seriously, I really loved this month's books and while two of them were just good, three of them were GREAT and total must reads in my opinion!! Take a peek at my September Book Review!
September Book Review
Okay, so I loved Then She Was Gone, so I thought, oh this will be a great one to read. It took me a bit to get into it, but a few chapters in, I was hooked. It was a murder mystery and up until the last few pages, you are left questioning ALL of the characters and their motives. It's a quick and easy read and one that I couldn't put down once I was into the storyline and characters.
I always love Colleen Hoover books. They are usually love stories with drama weaved in! My favorite of her books is November 9, so if you haven't read that yet, you should! This book was a cute love story that took place in Galveston, which is about an hour and a half away from me. it's about two young kids who find love and a whole of chaos in-between. If you're looking for an easy read, this is it! I was doe with it in a couple days!
Favorite book of the month!! Loved this book and I love Lisa's way of writing. She profiles different characters and their take on the story line. This book takes place on a remote island off the coast of Ireland. There's a wedding, guests and all the crazy activities in-between. Every single guest seems to have a secret and truthfully a motive. I honestly could NOT put this book down because it was so good and I had to know who did it!! When the character responsible was finally explained, I could not get over and didn't see it coming. Lisa spends the whole book really helping you start to expect certain characters to be responsible, but in the end, you will not believe who actually committed the crime! This one is a MUST READ!
I loved The Woman in Cabin 10, so when I saw Ruth's news book, I thought, I better get it! This book takes place in the French Alps. A London-based tech company has a weeklong trip to this chalet for team bonding. One of the shareholders uses this trip to announce a buyout offer. Tensions are rising by the minute and within a day, one person is lost on the ski slopes when an avalanche hits. One by one, the group starts disappearing. She again profiles characters and this story is told via two characters. I'm really loving this way of writing lately! This was another crazy story line that I couldn't put down! It was so crazy and again, in the end, not who I expected to be responsible. Another MUST READ this month!
The Hunting Party by Lisa Foley
Another favorite from the month! Because I loved The Guest List so much, I had thread this one, too! Again, I love how she has different characters telling the story. This is the story of a group of friends who get together every year for New Year celebrations. They started this tradition in college and kept it going into adulthood. They arrive on December 30 and two days later someone is found dead. The book takes you through the whole two days from different character views and again, you will NOT believe who did it!! Another MUST READ! I couldn't put this one down either!!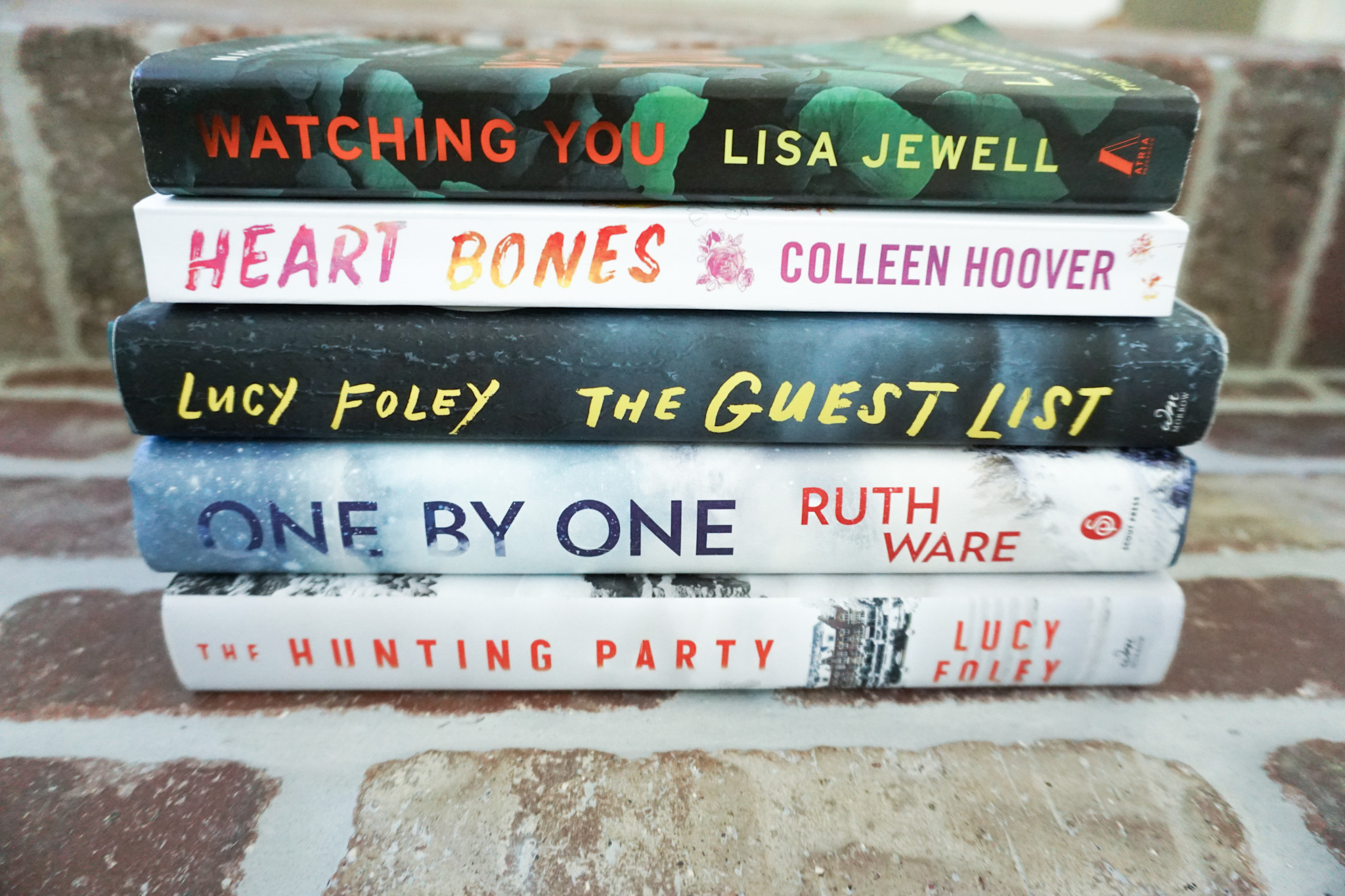 What's on your reading list for October? I'm excited to start my first book tonight!
Have a great day! XOXO
If you liked this post, you love 12 Tops to Add to Your Fall Wardrobe and Save or Splurge: Fall Sweater and Leggings!